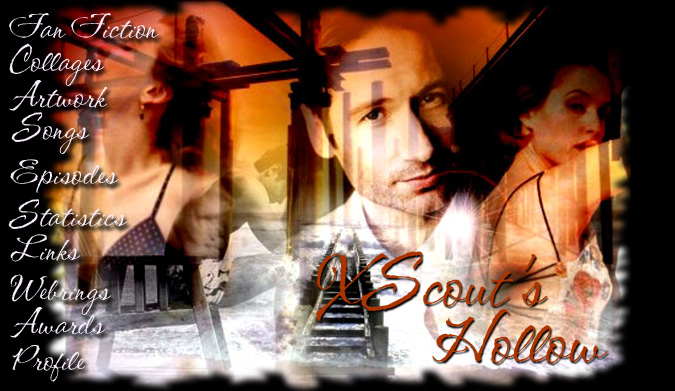 Updated February 17, 2007
Fan Fiction (2/11/07) & Bookcovers (2/17/07)

Never forget that writing and art is much too important to be left entirely in the hands of professionals.
"...take life less seriously, it's only life after all." - The Indigo Girls

"Animals & children tell the truth they never lie, which one is more human, there's a thought, now you decide." - Savage Garden
"Even if you're on the right road, you'll still get run over if you just sit there." - Will Rogers

Created June 1, 1998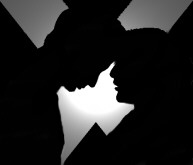 Any questions or comments, please let me know © 1998 xscout@hotmail.com

"The X-Files" ™ and © Fox and its related companies. All rights reserved. Any reproduction, duplication, or distribution in any form is expressly prohibited. This web site, its operators, and any content contained on this site relating to "The X-Files" are not authorized by Fox.